Electric Car Chargers
Let Force Electric help power your home. Contact our team to get started.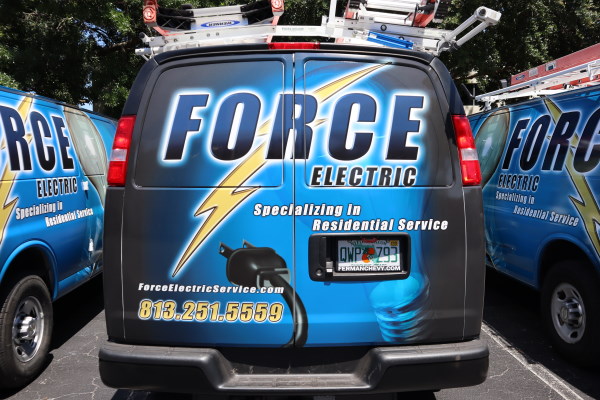 Home Electric Vehicle Charger Installation in Tampa
Charge Your Car at Home
An electric vehicle can make a positive impact on your life and the environment. The popularity of electric vehicles is rising because of these benefits as well as the low cost of ownership. However, you can't just plug your car into any old socket at home. Most electric vehicles are incompatible with the standard 120-volt outlet you might already have in your garage. While there are electric vehicles that can charge from these outlets, it can take as much as 20 hours - or more! - to fully charge. When you need to get the kids to school and yourself to work, you can't wait that long for your car to be ready to go.
Force Electric has a solution for your electric vehicle charging needs! Our Tampa electricians can install electric vehicle chargers in your home, using state-of-the-art technology to keep your vehicle on the move. Unlike standard outlets, electric vehicle charging stations are specialized to ensure that your vehicle is charged faster, safer, and more reliably. In addition, because these special 240-volt connections draw less current, these electric vehicle charging stations can save you money on your electrical bills and reduce the strain on your home's electrical equipment. These specialized chargers also help monitor the health of your vehicle's battery, which helps extend their lifespan so you can take to the road knowing that your car is protected.
If you need an electric vehicle charging station installed in your home, call the Tampa electricians at Force Electric today! Call (813) 328-7223 or contact us online for more information.
Contact Us for a Free Estimate
Straightforward Pricing

We charge per service and not by the hour and you'll always know the price of the job before we start.

We Take Care of Your Home As Our Own

We are safe and careful of your home and belongings, treating your home as we would treat our own.

Complementary Safety Inspection

Schedule your service, repair or installation today and get a complementary safety inspection from us.
What you should Know About Electric Vehicle Chargers
A new electric vehicle can be an exciting addition to your home. Make sure that your treating this sophisticated piece of equipment correctly by installing an electric vehicle charger in your home. This piece of equipment will ensure that your electric vehicle is charged properly and safely.
Having an electric vehicle charger at home means that you never have to worry about charging your car again. You won't have to pay for public charging fees, and they can even help you save money on your electrical bill.
Our Tampa electricians can install electric vehicle chargers for several leading brands, including:
Toyota
Ford
Nissan
Honda
Hyundai
Don't see the brand of your new electric vehicle on the list? Don't worry! We are also able to install electric vehicle chargers for several exclusively electric vehicle brands. We'll get you on the road in no time.
All we need is to make sure that you have a 240-volt connection to the public energy grid or from your home's solar panel system. If you have a dryer at home, you'll notice a large, round socket with three large prongs - this is your 240-volt connection. One of our Tampa electricians will be able to locate the connection if you're not sure where it is. Then, we'll mount the charger somewhere that will be easily accessible for your vehicle's parking spot. After that, you're all set!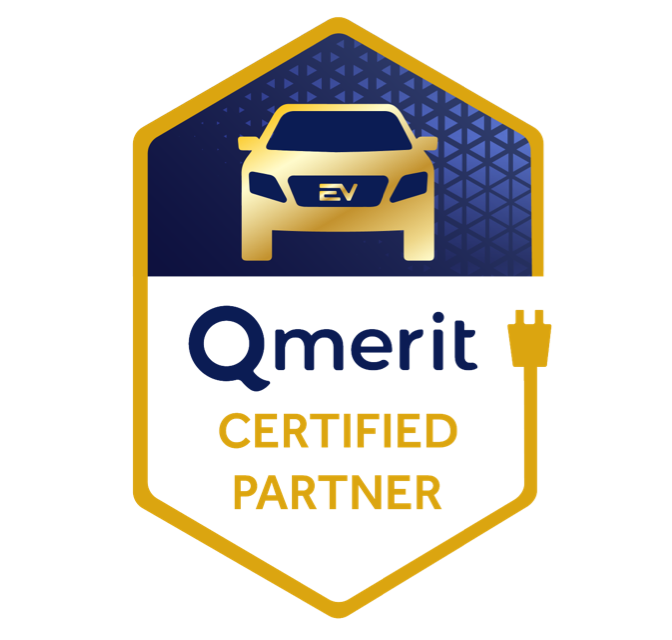 Our electric vehicle chargers come with a seal of approval from Qmerit, a company that's been at the forefront of sustainable technology for years. Qmerit partners with trusted companies like Force Electric to help customers across the country power their lives with clean, renewable electricity. By installing, repairing, and maintaining electric car charging stations for our customers in Tampa and the surrounding areas, we help Qmerit work towards their goal of a sustainable future while upholding their high quality standards. Our partnership with Qmerit lets us provide better service, better products, and more convenience to you.
For more information about electric vehicle chargers, please call (813) 328-7223 or contact us online today!