Smoke and Carbon Monoxide Detectors
Let Force Electric help power your home. Contact our team to get started.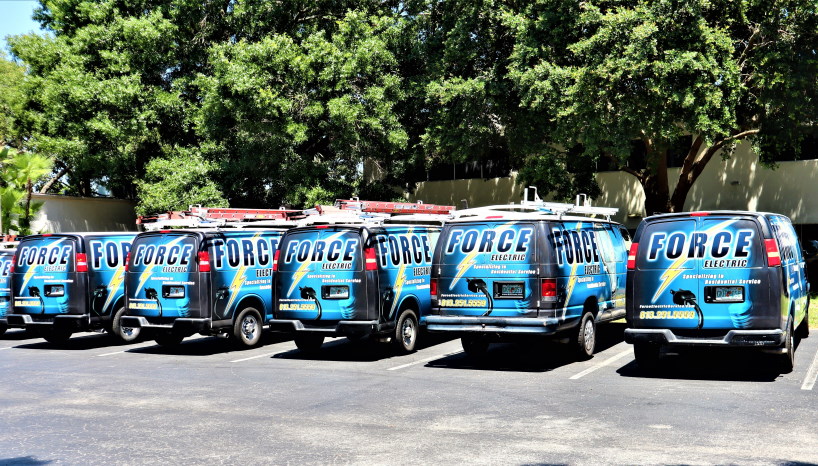 Smoke and Carbon Monoxide Detectors in Tampa
Keep Your Loved Ones Safe
Smoke and carbon monoxide detectors are an essential tool that can keep you and your loved ones safe from unexpected tragedy. Whether your home is equipped with battery powered or hard-wired smoke detectors, it's recommended that you check your devices at least twice a year and replace them every 8-10 years.
Keep your family protected by enlisting the help of our Tampa electricians. At Force Electric, we take your safety seriously. Whether you need to replace your old smoke and carbon monoxide detectors, or if you're installing new ones, our team of highly trained electricians are here to protect homes in Tampa and Hillsborough County. We understand the code requirements and can help you understand what you need to stay compliant and safe.
Call (813) 328-7223 or contact us online for more information about how Force Electric can help you with your smoke and carbon monoxide detectors!
Contact Us for a Free Estimate
Straightforward Pricing

We charge per service and not by the hour and you'll always know the price of the job before we start.

We Take Care of Your Home As Our Own

We are safe and careful of your home and belongings, treating your home as we would treat our own.

Complementary Safety Inspection

Schedule your service, repair or installation today and get a complementary safety inspection from us.
Understanding the Dangers of Carbon Monoxide
Carbon monoxide, often shortened to "CO," is an odorless, colorless gas. It originates from something called incomplete combustion, which can originate from appliances that use gas, such as your furnace, stove, water heater, or even a running car in your garage.
It is important to understand that carbon monoxide is highly toxic to humans and animals. When carbon monoxide builds up in your system, it can cause carbon monoxide poisoning, which can be fatal.
Symptoms of carbon monoxide poisoning include:
Dull headache
Weakness
Dizziness
Nausea or vomiting
Shortness of breath
Confusion
Loss of consciousness
Because it doesn't produce a smell the way that other gases can, carbon monoxide can be difficult to detect without a functioning detector. Ensure that your home and loved ones are protected by making sure you have sufficient carbon monoxide detectors and that they are functioning correctly. Force Electric can help you by assessing your home and installing new devices.
Smoke Detector Installation & Maintenance
You already know that a smoke detector is essential to protecting your home and loved ones. But do you have enough smoke detectors in your home? While it may be tempting to only have one, you must consider the fact that a fire can start anywhere in your home - and a smoke detector that is too far away could detect a fire too late. Smoke detectors should be installed in every bedroom, as well as outside every sleeping area in your home.
Our team of Tampa electricians will help you understand where in your home you should have smoke detectors and ensure that they are functioning properly. Remember to check your smoke detectors at least twice a year. When it comes time to replace your smoke detectors, give Force Electric a call!
Call (813) 328-7223 or contact us online to make sure your home is protected. We'll help give you peace of mind.